How to Brush Your Hair
So you just got a fresh hair cut and are going to wave it up. Here is how to brush.
Brush with your pattern in mind! If you dont brush in the 360 pattern you will not get 360 waves. Go around your whole head.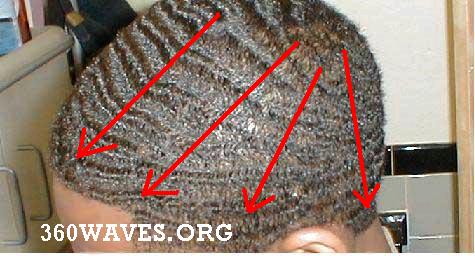 This is the pattern you should be brushing in.
Brush every single day. Put a brush in your room, car, bookbag, EVERYWHERE! Get your time in, it will show later. You need to be brushing every single day for at least 20 total minutes a day. Always use a little pink lotion or carrot creme when you are first waving or if you have very kinky hair.
© COPYRIGHT 2009-2010 ALL RIGHTS RESERVED 360WAVES.ORG
PRIVACY